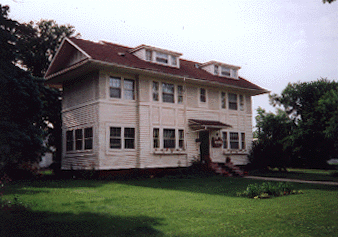 Our guests say this........

Thank you for having the priests at the Norsk Hus. I appreciated the hospitality very much and I know that they enjoyed their stay. Thanks also for serving the dinner. It was a fantastic dining experience. Sincerely, Fr. T.

Thank you for a wonderful evening at the Norsk Hus. S. K.

Thank you for the pleasant stay in the bed and breakfast. It was a very friendly and enjoyable experience. I have enclosed the recipes for the crust and topping for the cheesecake I told you about. If I am ever in Thief River Falls again, I hope to see you. R. T.

Here's the recipe. Hope you enjoy. Thanks for sending out the gift certificate. Merry Christmas. J.

Thank you for your hospitality. You have a wonderful old home. G. & L.

So late in thanking you for my journey back into time. Enjoyed it all so much and appreciate your TLC. D. W.

Thank you for a super weekend. Great company! Good food! C. & B.

This was a nice stay. As I said before, this was my first time at a b & b. I will come back. B. F.

The Norsk Hus Inn is lovely. Thanks for your warm hospitality. S. D., Hypnotist

Thanks so much! We really did enjoy our stay. It was wonderful and relaxing. M. & D.
Tell us what you think!
How do you like our web site? Do you have any questions or comments? Our business depends on your satisfaction, so please let us know what you think.

Just click this address to send us mail:
Or you can reach us at our mailing address:

Norsk Hus Inn
121 Duluth Avenue North
Thief River Falls, MN 56701
Or you can give us a call at tlf.: 218-681-2440.

Please leave a message on the answering machine and we will return your call.

Related Links

Links you might be interested in: