The Butler's Den
Settle in for the night in the Butler's Den. The elegant Victorian wallpaper, white wrought iron bistro set and antique white wrought iron bed creates a peaceful setting for relaxation and rest. Historical Point....the original dumb waiter opened into this room and although the dumb waiter is gone, the opening is still in the wall.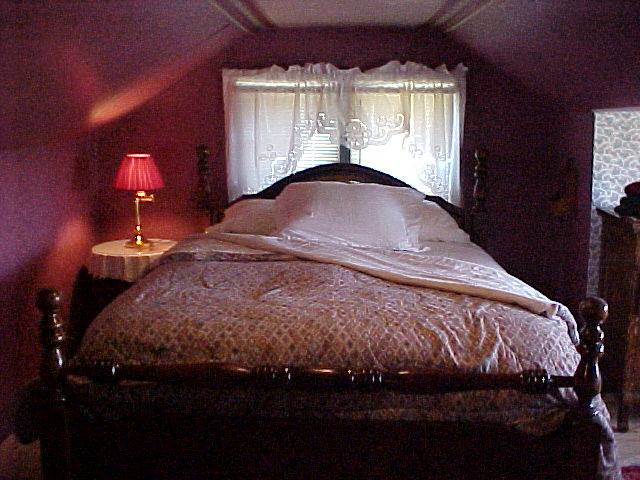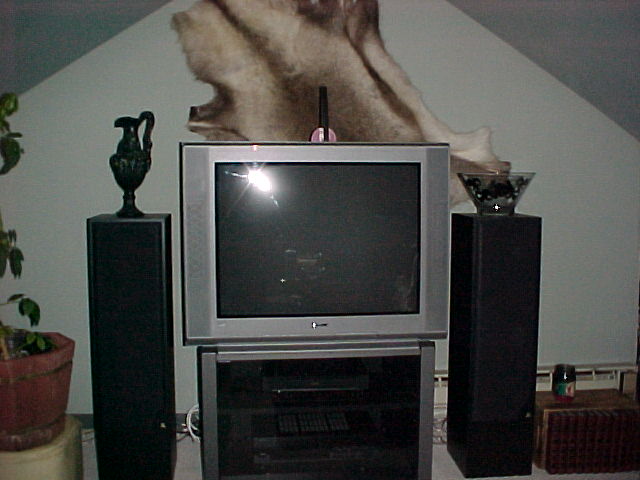 Theatre Suite
Up near the clouds is the Theatre Suite. Relax in your own private parlor and enjoy the home theater, complete with a Sony 36, surround sound, popcorn and soda. This suite has a queen sized four poster bed in the bedroom and a sofa and two recliners in the parlor. A refrigerator, coffee pot and microwave are located for the convenience of guests.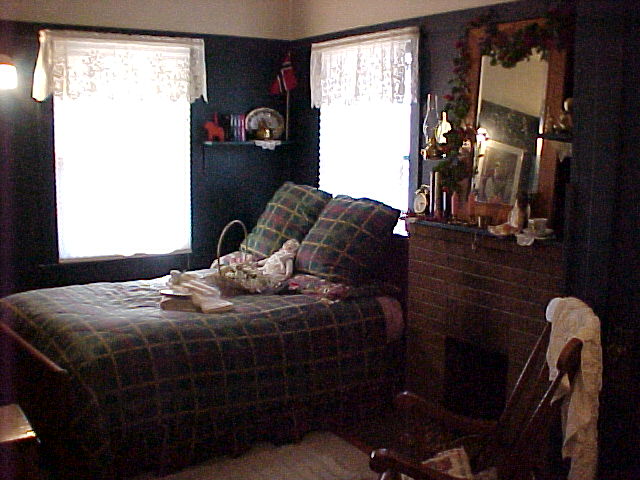 The Maid's Chamber
Complete with a lovely little brick fireplace and lace curtains embellishing windows which overlook the garden, this elegant room is complete with a full sized feather bed and matching vanity, a wedding gift to the owners parents (l942). A wood rocking chair invites guests to "sit-and-rest-a-spell" or to just rock away and day dream.
Awaken from your guest room or suite, adorn your self with a soft fresh terry cloth robe (provided for guests) and follow the aroma of freshly brewed coffee and freshly made pastries in Ei Kaffestove. After getting your fill, stroll through the foyer to the Great Room and sip your coffee in front of a roaring fire or peruse the local newspaper. In the spring and summer, you might enjoy taking your coffee out to the veranda or the outdoor porch to listen to nature's chorus (we feed the birds).